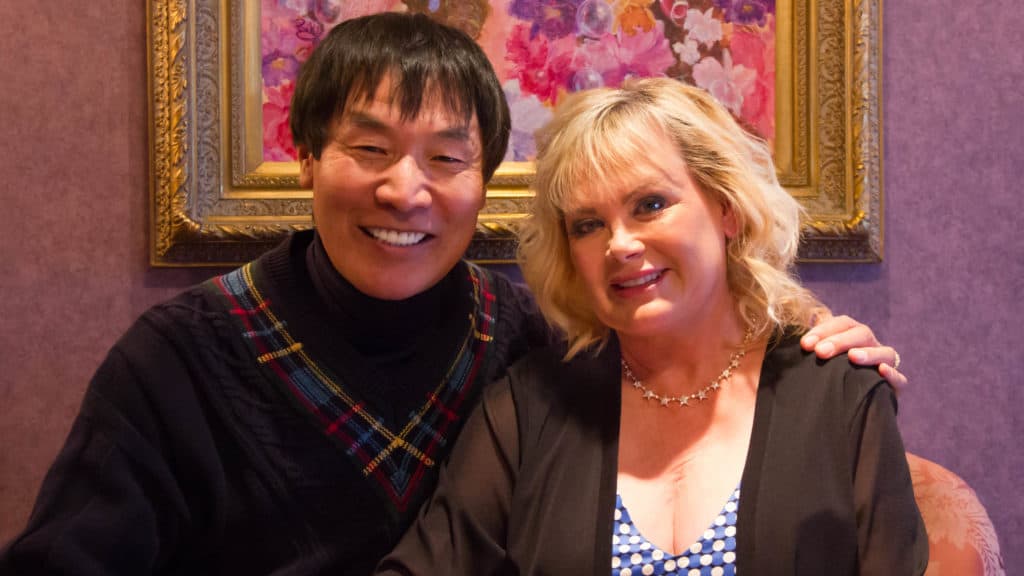 Shoji Tabuchi, one of Branson, Missouri's premier entertainers, will be inducted into the National Fiddler Hall of Fame on Saturday, April 18, 2020. The induction will take place at Tulsa's Mabee Center and will honor Shoji, and the others being inducted, with a gala featuring Grammy Award winner Kris Kristofferson and The Strangers
The National Fiddler Hall of Fame, located in Tulsa, OK, honors performers and others for their contributions to the art of fiddling. With his induction, Shoji will join previous National Fiddler Hall of Fame inductees such as Bob Wills, Roy Acuff,  Charlie Daniels, Howdy Forrester, and many other entertainment greats.
Shoji has also received other awards, including the Japanese Foreign Minister's Award, the esteemed Missourian Award, and the Americanism Medal from Daughters of The American Revolution. He is a Branson Terry Awards Lifetime Achievement and Humanitarian Award winner, a two-time TNN Music City News Instrumentalist of The Year nominee; Ozark Music Awards Entertainer of The Year and has won Branson's Instrumentalist of The Year four times.
Excerpts from a 2011 Branson.Com (B.C) interview with Shoji (ST) offer a fascinating insight into the career and life of this incredible entertainer:
B.C: How| long have you been in show business?
ST: Since about 1965 when I was a  student attending Momoyama Gakuin Univesity at Izumi, Osaka, Japan, a sister university of St. Andrews University.
B.C: What caused you to begin} "fiddling" around with the violin?
ST: I got interested in fiddling|when Mr. Roy Acuff came to Japan and did a concert that included "Listen to the Mocking Bird" played on the fiddle. It was his music| and encouragement that inspired me to come to the United States.|He was instrumental in having me play on the Grand Ole Opry in1968. One of the numbers I played was "Listen to the Mocking Bird" and the other was the "Orange Blossom Special. I have| two of Mr. Acuff's favorite violins, one of which was presented to him by the Grand Ole Opry in commemoration of his50th year with the Opry.
B.C: How did you end up in Branson?
ST: I was working in and out of Nashville, as well as all over the country performing concerts. A friend of mine told me about Branson. Branson sounded really interesting, so I decided to come and visit. I fell in love with the beautiful surroundings and with the warmth of the people who live here.
B.C: How long have you been Performing in Branson?
ST: I have been performing in Branson for a total of 39 years, of which 28 years has been in my own theatre. [Adjusted to be current as of 2020.]
B.C: When people think of production shows in Branson the Shoji Tabuchi show is one of the first that comes to mind. How did that evolve?
ST: My wife Dorothy is the one who has made us the production show we are. It is thanks to her vision, planning, and producing the show.
B.C: Anything else you want our readers to know?
ST: Our goal, each and every year is to have our guests come see the show and walk away, saying, "I didn't think it could get any better, but it has!" We want to make our guests feel, at all times, from the time they drive into the parking lot to the time they leave the parking lot, that they are exceptional and deserve the very best. We want them to know that our dream of having our own theatre would never have been possible without their support…
For the whole interview click here.
Because of fire damage to his theatre, Shoji is scheduled to be performing his Shoji Tabuchi Show at the Clay Cooper Theatre starting September 7, 2020, with his Christmas show running from November 7 through December 18. For more information or tickets to his show, please contact Branson.Com either by phone 800- 785-1610 or via its website.